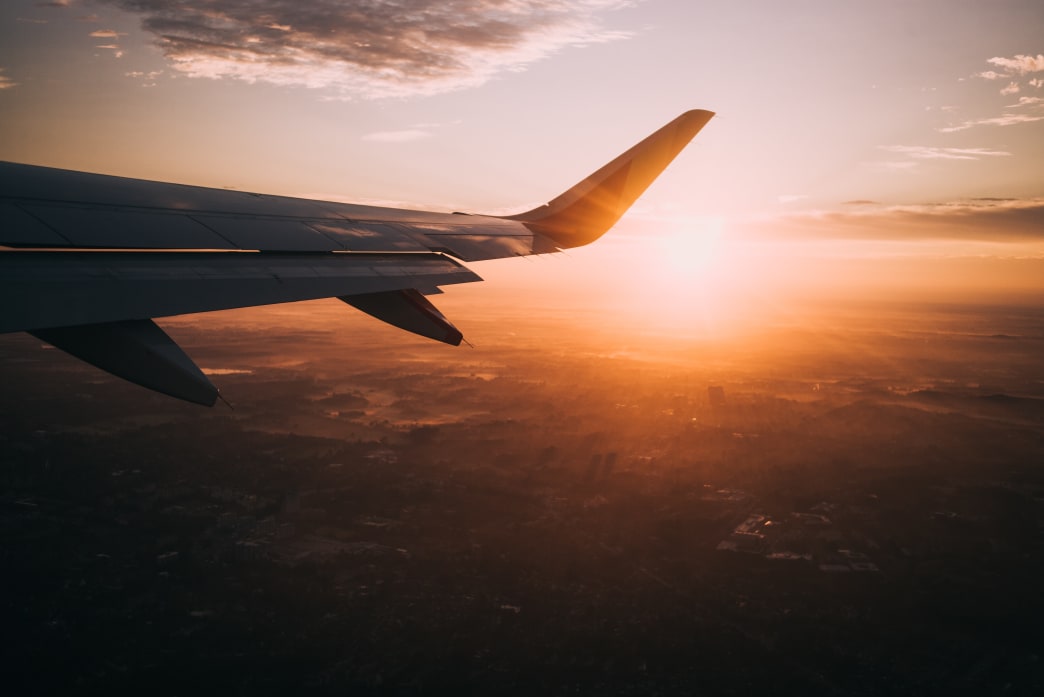 From flights to hotels, everything related to travel is in high demand and consequently expensive during the holidays. This is why you should book these services months in advance of November and December. Still, there are times when we're forced to make last-minute travel plans during peak season. Luckily, it's not impossible to save money on travel expenses when you book at the last minute. Here are a few ways to make your money stretch a little farther if you're frantically scrambling to put together your holiday itinerary.
10 Ways to Save on Last-Minute Flights and Transportation
Book flights with an agent. Agents are especially helpful to the last-minute, panicked traveler. The money they'll save you this time of year will more than pay for their fee.
Use a name-your-price site; otherwise, go directly through the airline. If you're less than seven days out from departure, bidding on unfilled seats featured on these sites could save you up to 50 percent. Still, direct booking with the airline can mean fewer fees, overall, so check both.
Travel a day earlier and go home a day later. Peak travel dates are predictable, so if you're flexible, simply changing your plans by one day could reduce your ticket prices significantly.
Booking each leg of your trip separately (or one-way) could be cheaper. Who knew? It's at least worth checking the difference.
Use your credit card rewards points. If you're strapped for cash already spent on other holiday expenses, see if you have enough credit card rewards points for at least a portion of a ticket.
If you see a low price, book it but keep shopping. Airlines in the U.S. are required to let passengers on domestic flights hold tickets up to 24 hours without raising the price. This could allow you to snatch a good deal, then cancel and get a refund if you find something better in that time period.
Use low-price alert apps. Rather than surfing and cross-referencing the web, take advantage of apps that do it for you. Many also refund the difference of prices drop after you book.
Use your memberships. AAA and AARP membership and military service may qualify you for travel discounts, so be sure to use everything you're entitled to.
Use alternative rental services. Car share programs like Getaround and Turo may be a cheaper option if last-minute rental cars are too expensive.
Consider bus travel. Passenger buses are nice these days – comfortable seats, snacks, free Wi-fi, and cheap fare.
7 Ways to Save on Last-Minute Hotels
Look for outlying hotels or business districts. The further away from the city, the cheaper the hotel and greater the availability, with the exception of business districts during the holidays.
Choose smaller hotels with and without amenities. If you're visiting family during the holidays, you'll be too busy to enjoy the hotel perks, anyway.
Use the phone. Deal sites and apps are helpful, but if you call hotels directly, they may match or beat prices you're finding through another service. They may even be able to give you an upgraded room with the same low price.
If you see a low price, book it but keep shopping. This applies to rooms as well as flights, since most hotels have a 24-hour no-fee cancellation policy.
Sign up with a house sitting service. House sitting is mutually beneficial to out-of-towners looking for someone to keep burglars away and last-minute travelers looking for a cheap place to stay.
Use Airbnb or VRBO. These popular short-term rental services are another fun and cheap way to go.
Use apps like HotelTonight or Hipmunk. These apps will help you find the best deals in your area without having to call around first.
Here are 50 more ways to save on travel. Do you know of other little ways to save on last-minute holiday travel?
Written by Jessica Sommerfield for MoneyNing and legally licensed through the Matcha publisher network. Please direct all licensing questions to legal@getmatcha.com.