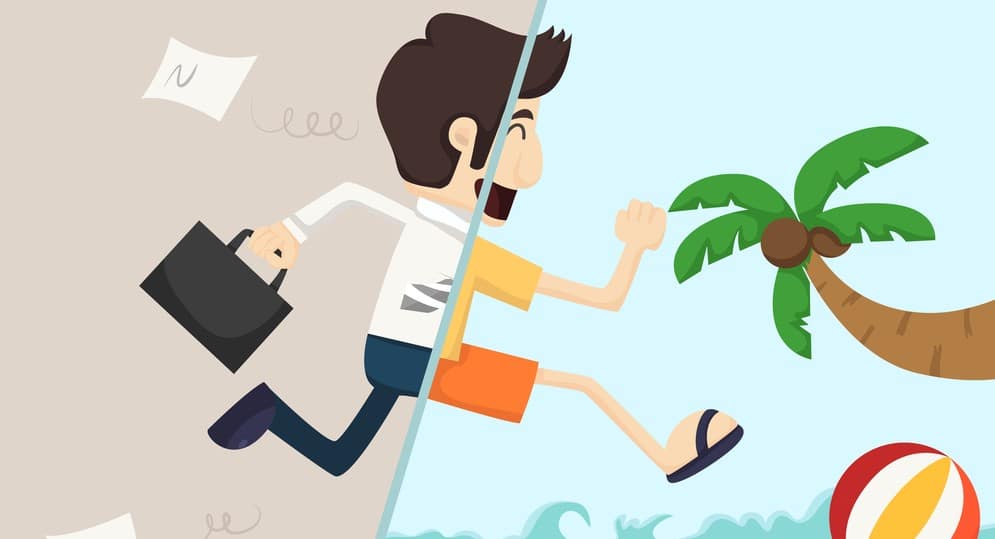 The person on your list who's stressed AF just might be the hardest person to shop for. You want to pick something soothing, that she won't hate, and is something that's actually useful. Check out this list of the best stress relief gifts for that person in your life who is on the brink!
The Best Stress Relief Gifts in 2019
Membership to a Local Workout Studio
One of the best ways to overcome stress is to sweat a little. Your body releases endorphins, your own personal feel-good chemicals when you exercise. Look into community-based, high-intensity workouts like
Burn Bootcamp
and
Orangetheory Fitness
for the sense of teamwork and community that goes along with the workout.
Clothes to Workout in (or ... to lounge around in looking fabulous)
I personally wear workout clothes ALL THE TIME. For me, workout clothes are also work clothes, mom clothes, meet-someone-for-lunch clothes, and even-go-out-to-dinner clothes. The brand was never particularly important to me, but once I found
Happy Puppies Athleticwear
pants, I never looked back. I wear the
Bella Pant
almost every day - the prints make me happy, and the giant pockets help me never lose my phone!
Self-Care Treats
Whether it's fancy soap, face masks, bath bombs or a pedicure, self-care products are some of the best stress relief gifts. In my house, we love the super-good smelling products from
Lush
. Anything in their
Sleepy or Twilight lines
are guaranteed to make you feel relaxed AF.
Help… With Literally Anything
You know what makes me feel less stressed? When my husband does the laundry or takes my car to get the oil changed. I'd be even less stressed if an army of people just showed up to clean my house one day. Did you know you can send
house cleaning from Amazon
? You can! Amazon really has thought of everything, haven't they? Along the same lines, those dinners-in-a-box subscriptions make awesome gifts. They're easy to make, remove all the thinking from meal planning, and save a ton of time. Some of the most popular are
Plated,
Blue Apron
and
Hello Fresh,
but there are plenty of others that cater to specific tastes and dietary preferences.
Harry and David
has even started thinking beyond pears, and delivers fancy pre-made meals at this time of year. (Mom, if you're reading this, I wouldn't be sad if a couple of lobster pot pies showed up at my house.)
A Good Night's Sleep
Your mom was right. Everything looks better in the morning after a good night's rest. But this time of year, it can be almost impossible to manage your sleep. Either you can't shut your mind off because you're building a mental checklist, you wake up in the middle of the night thinking of all the unchecked items on the to-do list, or you wake up feeling unrested because your brain never had a chance to rest. The good news is (shameless plug alert), RestoreZ has something to help you with a variety of sleep challenges. Learn which
Restorez product
will help you achieve the most peaceful, refreshing night's sleep.
Meditation Apps
Apps like
Calm,
Buddhify
,
Simple Habit
, and
Headspace
all offer guided meditation for mindfulness, stress relief, to inspire creativity or to help you wind down for sleep. You can choose the length of meditation, customize whether you prefer music or nature sounds, and get the benefit of meditation wherever you are, even on your commute. If you want to bundle a meditation app with something you can put in a box and wrap, I'd suggest a bottle of
RestoreZ Power Nap.
Power Nap, taken with a nap, afternoon meditation session or on its own, is a perfect afternoon pick-me-up. The ingredients in Power Nap help increase energy levels, sharpen focus, boost creativity, and improve physical performance. Power Nap is one of the best things to help de-stress because you reap the benefits of an afternoon nap, minus the "brain fog" commonly associated with an afternoon nap.
The Best Stress Relief Gifts
In this day and age, it seems like almost everyone could fall into the category as someone who's stressed AF! The best stress relief gifts don't have to be over the top, or expensive. Sometimes, all that stressed-out person in your life needs is to know you're there. If you have any ideas for a great gift or thing to help de-stress, let us know in the comments below!