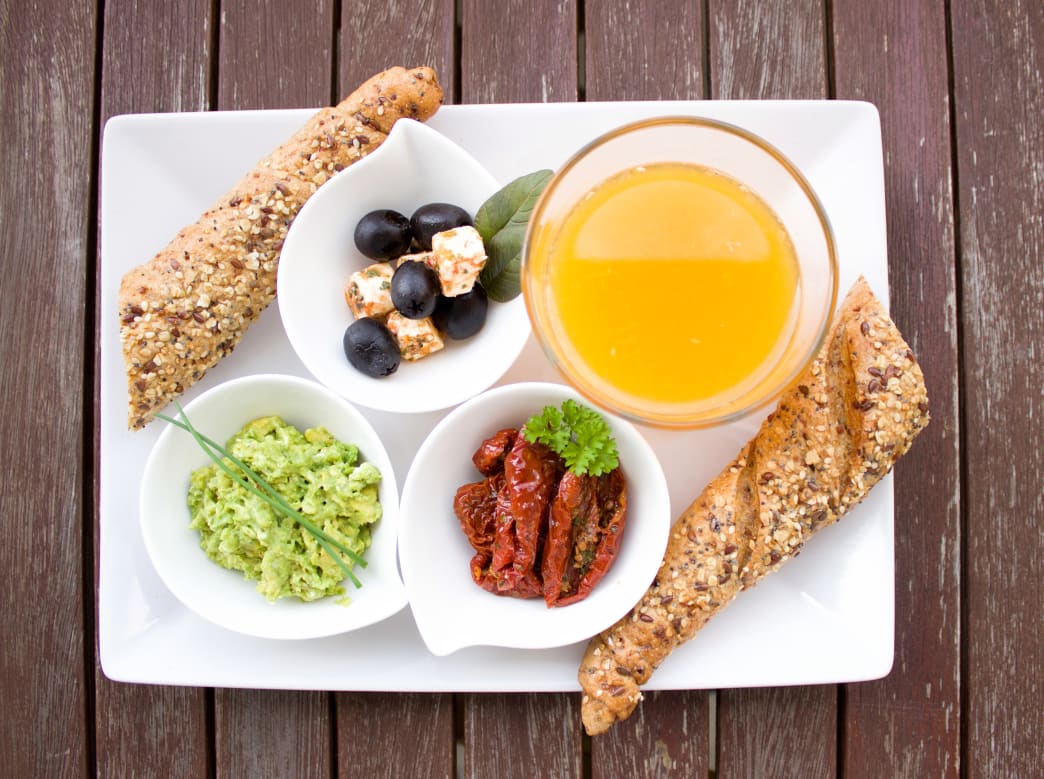 With the new year already here, millions of women around the world are trying to make good on their New Year's resolution to lose weight. Maybe you put on a few pounds over the holiday season or maybe you just want to get in better shape. Whatever your motivation, it really doesn't matter when it comes to the number of solutions available to you. The new year brings a variety of new weight loss diets and tactics for women.
Don't Skip Meals
When women are trying to lose weight, they often skip breakfast or lunch. While this might seem like a good idea if you are counting calories, it really isn't. When you become too hungry, you are probably going to make some unhealthy choices later on. For instance, you might be so hungry that you reach for the nearest thing in sight, which could be something unhealthy for your body. In addition to this, when you finally do get a meal, you could potentially overeat since you are starting out so ravenous. In order to avoid this, make sure that you are choosing healthier and leaner meals and not skipping.
Take Advantage Of Supplements
With weight loss being such a big concern around the world, there are now a variety of different proven weight loss supplements available. One supplement that is growing in popularity is HCG drops. This all-natural supplement was specifically designed to support female weight loss, and it uses a hormone that is present in the body when you are pregnant. With that being said, when you combine this supplement with its proven diet plan, you can achieve your goal weight.
Mediterranean Diet
If you have tried a variety of commercial diets without success, it may be time to consider trying the Mediterranean diet. This diet consists of principles and foods from the Mediterranean food pyramid. It adheres to specific standards and distributes carbohydrates, protein and fat to create a well-balanced diet for women of all ages. The Mediterranean diet promotes weight loss and health. Previous studies have shown that people who reside in the Mediterranean basin, including Greeks and Italians, live longer and have fewer incidents of cardiovascular diseases and cancer than people living in the United States.
17-Day Diet
While the 17-day diet is considered a commercial diet, it can be effective in helping women lose a specific amount of weight in 34 days. Do not try the 17-day diet without speaking with your primary care physician, because it poses some health risks. The diet is divided into four phases, with the fourth phase being the most difficult and requiring the most discipline. This is a 1200-calorie per day diet, which means it may not be suitable for some women with high blood pressure, heart disease or diabetes.
Stay Active
Staying active will play a huge role in helping you lose weight and improve your overall health. While it is not necessary to run a marathon, it is crucial to commit to a consistent exercise program. A decent workout program will include a moderate amount of aerobic exercise, strength training and stretching exercises. Now, you should not expect to be able to accomplish a lot in your first few days. Pace yourself! However, within the first week, you should be able to lift some weight and walk at least a quarter mile. Start low and build up to support your fitness and prevent injury.
Written by Guest Author for The Healthy Moms Magazine and legally licensed through the Matcha publisher network. Please direct all licensing questions to legal@getmatcha.com.
Research shows that too little sleep increases cravings, feelings of hunger, and results in an increase in caloric intake. Less than six hours of sleep creates an imbalance in our hunger hormones. It gets worse, some studies show a link between poor sleep and insulin resistance, increasing the risk of diabetes. And the worst news, we is that even when we restrict our calories, we don't repeat the full benefits of our efforts because our fat cells still become more sensitive to insulin when we lose sleep. No wonder that shorter sleep durations are linked to higher body mass index.