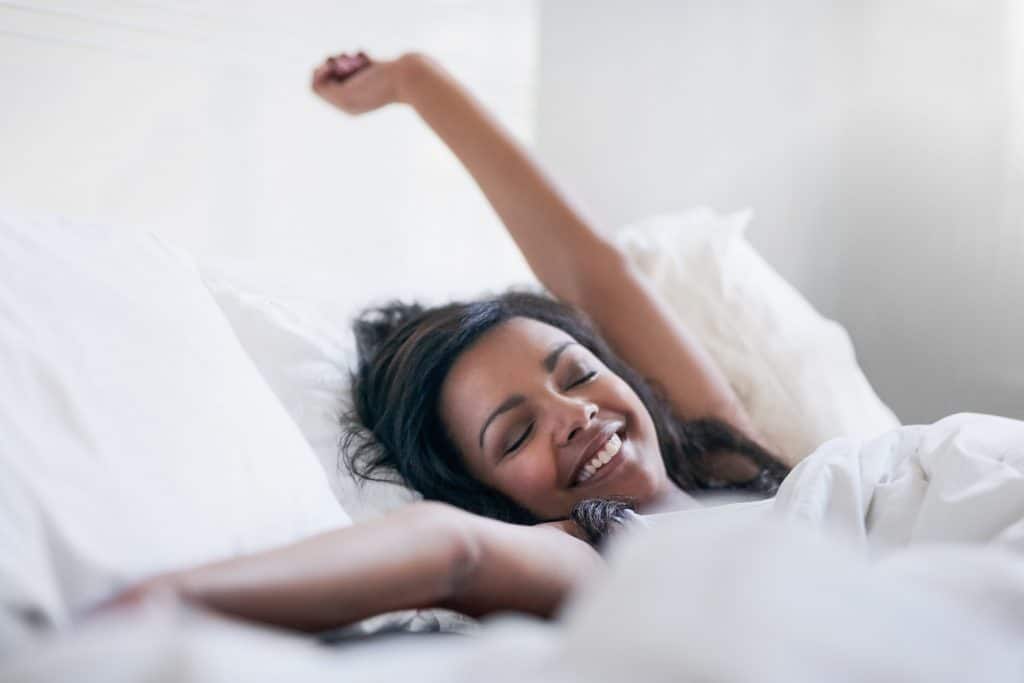 September isn't just about prepping for crisper air or counting down the days before pumpkin-spice-everything floods our lives, it's also about reevaluating those goals we wanted to accomplish by year-end. In fact, September has been deemed Self Improvement Month. We'd be remiss if we didn't think this was an opportunity to reevaluate our sleep health. What better way to self-improve than focusing on one of the most important indicators of our overall health. But how much sleep do you really need to have good sleep health? Check out this infographic from the American Academy of Sleep Medicine that says every adult should make it a priority to get at least seven hours of sleep every night.
We know that's easier said than done so here are some simple habits for good sleep to get your mind and your body ready for those healthy zzz's each night.
Choose a bedtime right for you
Look, we're not saying you have to start going to bed by 9 p.m. each night but you do need to plan ahead in order to get the recommended seven to nine hours. If you rise and shine by 5:30 a.m. doing the math means you really should be asleep by 10:30 p.m. And, if you need more than seven hours to feel refreshed each morning, bumping up that bedtime, even more, will make all the difference. The key is listening to and knowing what your individual body needs to achieve your optimal sleep health.
Exercise your way to sleep
Not only will you look better, but exercising can also help you sleep better. It may even help with insomnia, according to recent studies. So when should you put those running shoes on to maximize the sleep benefits? According to Sleep.org, morning or afternoon workouts are usually best to experience deeper sleep cycles whereas, late evening or right before bed is the worst time for most people. However, it's good to note that your needs are unique so find the right time that's best for you.
Educate yourself on circadian rhythm
Recent scientific studies have proven that the key to your vitality and wellbeing is getting your circadian rhythm—or the waking and sleeping patterns we follow on a daily basis—back into sync. Your "body clock" is unique to you. If you start paying attention to what it's telling you, you'll begin to see a pattern of drowsiness around the same time every night and when you start to stir each morning. If you set a routine each day, you'll begin to see your natural sleep and wake cycles. Don't fight them! They are your guiding force as to what your body needs.
Feed your body the right nutrients
Eating well and at the right times is critically important but so is feeding your body at night. At night, during sleep, your body is hungry for nutrients to perform the restorative processes necessary to prepare you for the next day. If these nutrients aren't available, in the right amounts and at the right time, sleep disruptions start to occur and significantly affect your overall sleep health. Taking a natural daily supplement like RestoreZ will help feed your body what it needs and promote better sleep. If self-improvement month isn't enough motivation to start building habits for good sleep, take a look at these staggering stats: • Lack of sleep among the U.S. workforce is costing approximately $411 billion and losing 1.2 million working days per year. • Sleep deprivation increases an employee's chances of having a work-related accident by 70 percent. • Losing even two hours of sleep is similar to the effect of having three beers.