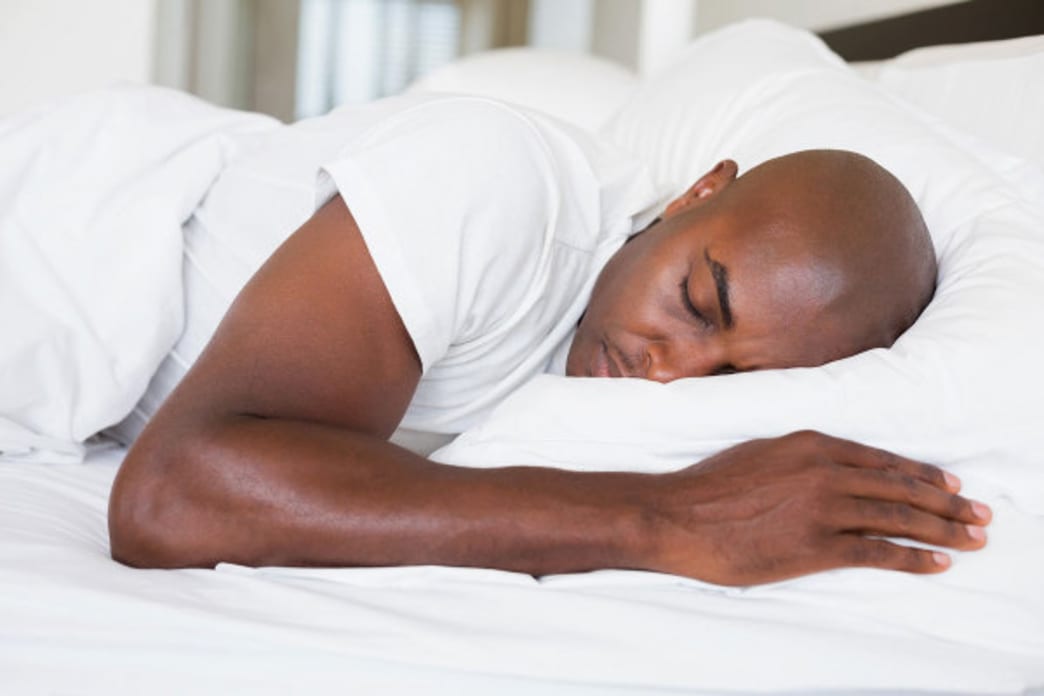 Scientists have long recognized a link between lack of sleep and insulin resistance, and now researchers from Harbor-UCLA Medical Center may have discovered a biological reason for this link—at least, in men.
According to research presented at ENDO 2018, the annual meeting of the Endocrine Society, lack of sleep creates an imbalance in testosterone and cortisol hormones in men. "Our highly controlled sleep study showed that even one night of restricted sleep can cause insulin resistance, and that we can dampen this effect by controlling levels of these two important hormones," said senior investigator Peter Y. Liu, PhD.
Liu and his fellow researchers conducted five nights of sleep studies in 34 healthy men with an average age of 33. They controlled what the subjects ate and how much they slept, giving them 10 hours of sleep the first night and restricting them to four hours of sleep the remaining nights. The men were also given either "dual-clamp" medications that controlled their levels of testosterone and cortisol, or a placebo.
After sleep restriction, all of the men in the study showed greater insulin resistance. But this increase was significantly dampened with the dual-clamp regimen, demonstrating that testosterone and cortisol reduced the negative effects of sustained sleep restriction on insulin resistance.
"Maintaining hormonal balance could prevent metabolic ill health occurring in individuals who do not get enough sleep," Liu said. "Understanding these hormonal mechanisms could lead to new treatments or strategies to prevent insulin resistance due to insufficient sleep."
Written by betternut-editor for Better Nutrition and legally licensed through the Matcha publisher network. Please direct all licensing questions to legal@getmatcha.com.