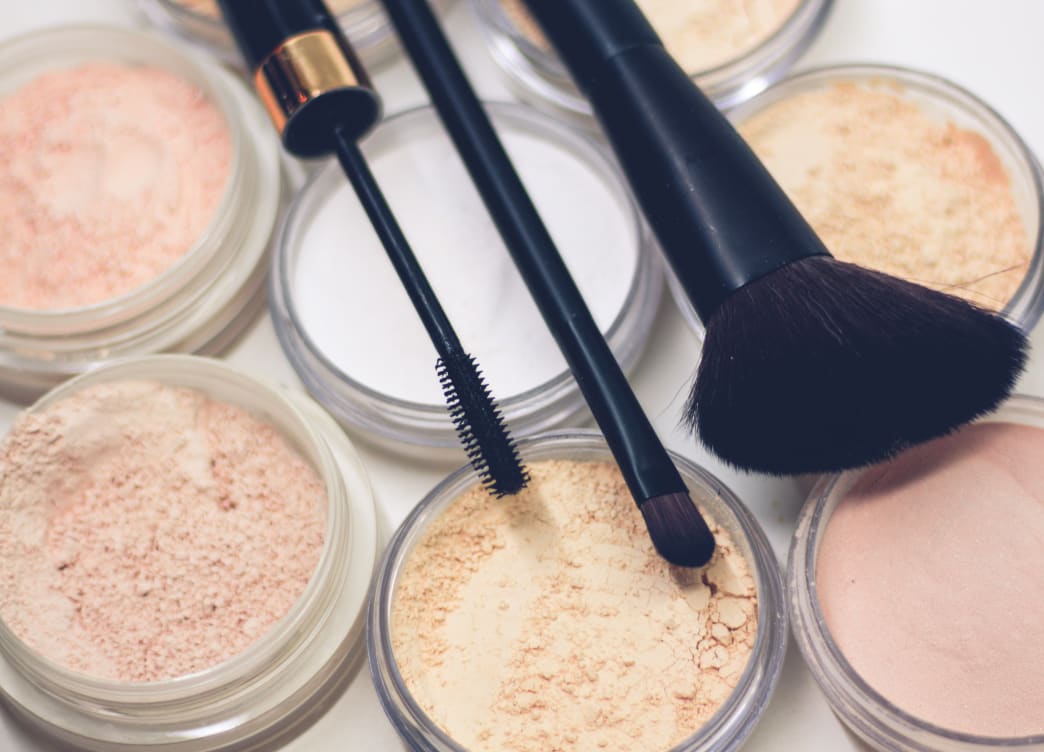 With a newborn, your daily schedule is often unpredictable. Between the middle of the night crying attacks and mom guilt, it can be pretty tricky to achieve a full night's rest.
Sometimes, sleeping for a full eight hours becomes a very distant memory for many new moms.
The reality is, life doesn't stop because you've haven't gotten a full night's rest. In fact, many new moms have to master the concept of how to look less tired when they're running on fumes.
If you haven't mastered the art of how to look less tired, don't worry. In this post, we are going to explore some of the best-kept secrets on how to appear bright-eyed and bushy-tailed after an uneventful night of no sleep.
Quick Tips For How To Look Less Tired
Everyone is different, so it is only natural for us to explore a wide range of tips to help combat tired eyes. Aside from the usual, "get more sleep," we are going to explore some of the best ways to kick tired eyes to the curve and appear more awake after a restless night.
Try Caffeine Eye Cream
Did you know caffeine is useful for more than just keeping you awake after a long night of minimal sleep?
Caffeine can also be used as a topical solution to brighten tired, dull under eyes. Research shows that the active ingredients in caffeine helps shrink blood vessels, reduces swelling, and even minimizes the appearance of dark circles.
Try This Mascara Trick
Like many makeup wearers, it's almost customary to apply mascara to both the bottom and top lashes; this effect makes the eyes bolder. However, when you're tired, the last thing you want to do is draw attention to bags or dark circles. To combat this, try only applying mascara to your top lashes.
It actually has the opposite effect of applying mascara to both the bottom and top lashes. It pulls the focus to the top of the lashes, making your eyes appear brighter and more alert.
Don't Forget To Hydrate
Drinking water can help you look and feel your best. Any form of dehydration can have effects on your sleeping cycle. Consider the fact that you aren't consuming water for a full eight hours a day as your sleep. If you aren't drinking water prior to sleep, the amount of time you're going without water increases.
If you have a habit of consuming too much water prior to your bedtime and waking up to use the bathroom, try consuming less water before settling down for the night.
Take a Shower
Depending on your preference, a cold or warm shower can help you feel more awake and look less tired. A warm shower may help flush out your eyes and bring some color back to your face after a night of bad sleep.
Try a Bright Colored Lipstick
A flattering colored lipstick can do wonders for tired moms. Visit your local beauty counter and try on a few different shades to find the perfect color for your complexion.
Do a Quick Stretching Exercise in the Morning
Nothing is better than getting your blood circulating with a little exercise. Stretching is a low impact, relaxing way to get your blood circulating in the morning. Getting in a quick workout or easy movement in the morning can help you look more awake.
Not to mention, stretching is one of the best ways to get out any kinks or aches and pains you may have woken up with. If stretching isn't for you, try going on a short walk in the morning or doing a quality at home work out.
When in Doubt, Conceal It
Whether you're a make-up everyday kind of gal or reserve it for special occasions, having the perfect shade of concealer in your arsenal is beneficial for multiple reasons.
In this case, one of those benefits is to help conceal tired eyes in the morning. Be sure to find a shade that blends seamlessly with your skin tone. Even finding a warmer shade can be beneficial in hiding red or dull skin after a long night.
If you aren't sure what shade is right for you, be sure to talk to one of the beauty specialists at one of your local make-up stores.
Prioritize Sleep
Yes, we know this is easier said than done. Whether you have difficulty falling asleep or staying asleep, it is important to prioritize sleep for your health and overall wellbeing.
Try creating a nighttime routine that promotes relaxation and calmness. This can include journaling, drinking nighttime tea, lighting a relaxing candle, introducing aromatherapy, or following a guided meditation.
Creating and staying true to a nighttime routine can help put your mind at ease and get some much needed quality sleep.
Written by Tiffany Pratt for The Healthy Moms Magazine and legally licensed through the Matcha publisher network. Please direct all licensing questions to legal@getmatcha.com.