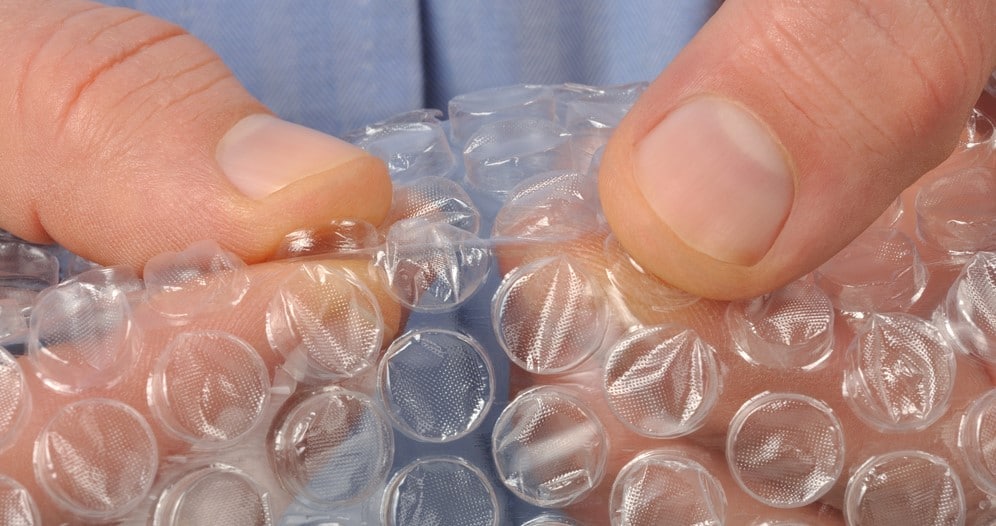 Did you know that "be less stressed" is one of the most common New Year's resolutions? In fact, it comes in
5th place for 2020
, after exercising more, saving money, eating better, and losing weight.
Stress can negatively affect your body, your feelings and thoughts, and your behavior. Left unchecked, it can even contribute to
serious health problems
like heart disease, high blood pressure, and obesity. So, if you're looking for ways to reduce stress in the new year, let's talk about small changes you can make to help you do just that.
Psst! Scroll down for 10% off your favorite RestoreZ products!
Ways to Reduce Stress
Get some sun
Exposure to sunlight helps people calibrate their
circadian rhythms
. When your body is exposed to bright indoor light or sunshine during the day, your brain realizes that it's time to be awake. When the sun sets and it's time for bed, your mind and body will naturally prepare for sleep. There's science to back this up, too: exposure to sunlight is thought to increase levels of serotonin, our feel-good neurotransmitter. Our pineal gland also
synthesizes serotonin into melatonin
, which is required for our bodies' sleep signals. Melatonin levels rise as night comes, and serotonin levels rise with the sun.
To make the most of this melatonin-serotonin cycle, try to get in the habit of grabbing some sun whenever you can during the day. If you don't get a lot of light exposure where you work or in your home, take breaks to step outside and get a breath of fresh air. If you have time, take a quick walk around your office or neighborhood. You'll get a double dose of stress relief, since
physical activity lowers stress
and promotes good sleep.
Invest in healthy relationships
Humans are social creatures. Healthy relationships with friends and family prevent loneliness, boost happiness, and yes, reduce your stress levels. In the New Year, focus some of your energy on your relationships. If you want to broaden your social circle, commit to meeting new people and making new friends. Want to spend more time with your besties or loved ones? Make plans with them and stick to them. Let go of
toxic relationships
that are draining and frustrating: they may be causing you even more stress than you need.
Listen to music
Music has the unique power to affect your body and emotions. Think about it: if you work out a lot, you probably have a few playlists of upbeat songs that make you feel strong and energized. Those songs may be different from what you listen to when you're trying to work or study. It makes sense that slow, mellow music can ease your mind and reduce stress.
There's research on certain genres of music and how many beats per minute in a song best
promote relaxation
, but the main takeaway is, choose music that you like that relaxes you. Everyone's music tastes are different. When you need to lower your stress during your commute, while you work, or before bed, put on a song that you like and enjoy. There are even "sleep playlists" on popular streaming apps that you can play to wind down before bed.
Declutter your space
Living and working in a chaotic space can cause stress. Research has shown that a cluttered home
raised levels of cortisol
in men and women. Clutter can make us feel anxious, make us waste time looking for things we can't find and make us feel sapped of energy.
This year, commit to decluttering. Make your bed every day to start your morning right and inspire productivity. Take care of mail when you get home immediately so it doesn't pile up. Follow the one minute rule: if something takes one minute or less to put away (a dirty dish) or a task takes less than a minute to do (water a plant),
do it now
and don't wait. Most of these little chores only take a few seconds. You'll prevent clutter from building and in turn, will reduce your stress. Plus, a tidy bedroom may help you
sleep better
.
Sleep!
We need sleep to rest our minds and bodies. Unfortunately, stress can get in the way of achieving enough sleep or quality sleep. It's a
frustrating cycle
: when you feel stressed, your quality of sleep is poor, or you get fewer than the recommended 7 to 9 hours minimum of sleep. Who among us
hasn't
tossed and turned when the "What If's" hit? In turn, your lack of sleep leaves you feeling even more stressed during the day, which keeps you up the next night.
When you feel stressed, your nervous system
releases stress hormones
, including cortisol, adrenaline, and noradrenaline. This happens at normal levels of stress, too, which can push you to focus and work harder. When stress is continuous and high, however, that's when it becomes a problem. Your body is tense and poised to take on what's causing you stress, which is why you're unable to sleep. Luckily, there are ways to lower your stress levels to improve your sleep.
Relax, rest, and rejuvenate with RestoreZ
Even if you've committed to reducing stress through these healthy ways, you may still have trouble getting good sleep. That's okay. RestoreZ's line of
sleep supplements
with natural ingredients can help. Restore your circadian rhythms, feel energized when you wake, and fall asleep more quickly with one of our natural sleep aids. We also offer a
sleep nutrition supplement
, which can ensure you're getting all of the amazing benefits of sleep to help you feel more balanced, calm, and (yes!) less stressed this year.
RestoreZ wants to help you feel less stressed this year, so
use coupon code RESOLUTION to get 10% off your order
today!