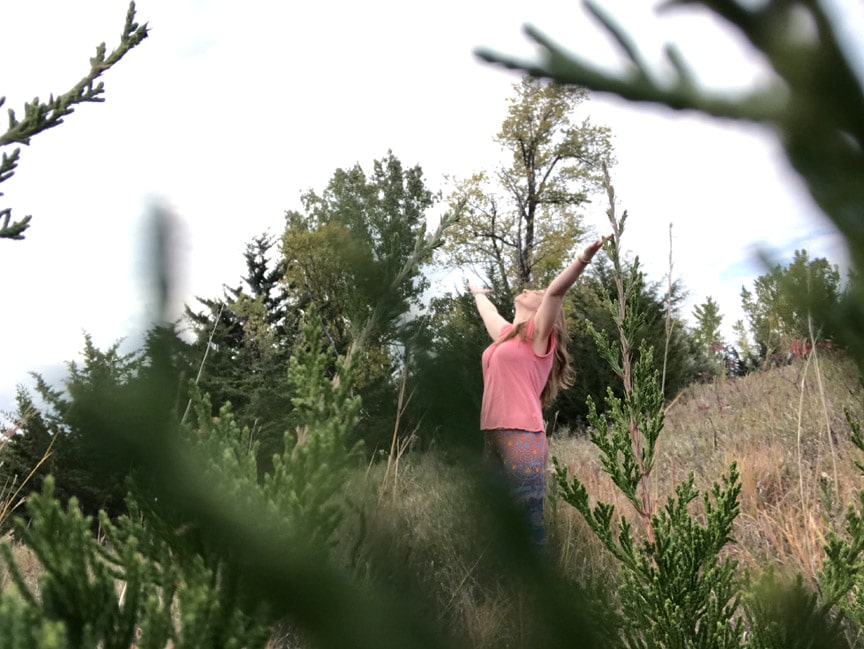 How I Balanced an Out-of-Sync Circadian Rhythm
I used to battle groggy mornings, sluggish afternoons and sleepless nights. I craved carb-laden sweets, often felt overwhelmed with life's commitments, and dreamed of future moments of downtime to feel refreshed and restored. Little did I know so much of this was due to my out-of-sync circadian rhythm. All I knew was that I needed to make some changes. I tried going for morning walks to sneak in energy-generating exercise and gave in to afternoon naps when my body screamed at me to do so. I also sipped herbal tea at bedtime to coax out eight hours of rest. This approach helped occasionally but didn't make long-term effects on my overall wellness.
It's Time to Make a Change for Me
At the height of a stressful shift in my daily life, I was presented with an opportunity to learn more about
balancing circadian rhythm
, or the natural ebb and flow of our body's internal clock. As a writer, I get to learn new things weekly, and welcomed this opportunity. I knew it was something I needed to explore in my personal life. I consumed research-based books about circadian rhythm, spoke with the brilliant minds at Savant Science, poked around on the Internet, and tried
RestoreZ supplements
for myself to see if I could indeed find better balance in my out-of-sync body clock. The quick answer: I'm stunned at my newfound physical and mental energy. My food cravings have completely shifted from comfort foods to
fresh produce
. I feel like I've discovered a more vibrant, authentic version of myself.
How I Balanced My Out-of-Sync Body Clock
A little over two months ago, I started focusing on getting my out-of-sync circadian rhythm in check. It really requires a two-prong approach to focus on our internal health and external lifestyle factors. Internally, I knew I could step up my self-care. So, I did the common things: drank more water, ate more whole foods, went to bed earlier and cut back on desserts. I also started taking
Sleep Nutrition
a few hours before my usual bedtime. Then I took
Deep Asleep
when I put on my pajamas. These are supplements from RestoreZ designed to get our internal clocks back in sync. The first week, I started to feel very sleepy with heavy eyelids about an hour and a half after taking Sleep Nutrition. I also noticed a warming and mild itchiness spread across my face. These side effects subsided after the first two days, and may have been related to a skin condition I manage, called rosacea. I'm no stranger to plant-based supplements. If you open my bathroom cupboard, you'll see aronia berry extract, turmeric with curcumin, elderberry concentrate and a stockpile of other natural products to enhance my wellness. When RestoreZ came across my desk, I figured it would give me a temporary boost, like many of my other health product adventures. I laugh at this idea now, because
the shift
has improved multiple aspects of my life. More on that in a bit.
Making Intentional Changes in My Days
The second area of this balancing act was making conscious changes in my lifestyle. This was hard. Why? I had to stop silencing my body's internal cues and then honor them. Think about how often we push past those subtle bits of information by pouring another cup of coffee, turning on brighter lights to stay awake late into the evening or grab that easy candy bar instead of preparing a healthy lunch. It's common. We're a busy society that's always on the move. But, what if we slow down and listen to what our body is asking for? I've started allowing myself to take afternoon naps when desired. I go to bed when I feel drowsy (which is often 9:00 pm now). I eat when I actually feel hungry. Previously, many of these actions were dictated by the clock. Now, I'm listening to my body. Each person has a unique system and needs. My experience will differ from yours because we all balance life in our own ways. Before starting any new lifestyle changes or nutritional supplements, speak with your trusted healthcare professional to make sure it's a good option for you. Here's what happened for me.
 

View this post on Instagram

 
This is My New Reality, And I Love It
This transformation presented a newfound level of clarity and revitalization at a time when my external world was shifting due to an unexpected move and divorce. My already strained dietary habits, poor sleep schedule and mental fatigue were amplified by waves of grief due to the many changes in my life. Then, things changed.
I have more energy. I now wake up without an alarm clock around 6:00 am with a clear mind and the ability to hit the ground running mentally. The sluggish, groggy feeling is gone.
I can think more clearly. I do my best work first thing in the morning with a fresh outlook. There's no more slogging through the first hour of the day trying to feel alert.
I am more kind to myself. The feedback loop of anxiety and negative self-talk is slower. I'm able to better identify my emotions and process them rather than letting them linger.
I no longer crave sugar. I'm still in shock over this one and now have a hard time finishing a small dessert. One piece of dark chocolate after a meal is enough.
I experience simple joys. I feel more in tune with everything around me. Sunsets make me pause and I've found a calling to regularly walk in the forest near my new home.
I check in with myself regularly. Being more rested and clear-minded has enhanced the other self-care tools in my life, like yoga, meditation and my spiritual practices. They've become more prominent and powerful in my daily wellness.
As I continue to honor this lifestyle change, I'm hoping to also experience improved focus when reading, more moments of creative insight and improvement in my physical health. I already feel glimmers of these shifts and am excited to see what lies ahead as I continue to listen to my internal clock.
Say Goodbye to an Out-of-Sync Circadian Rhythm
Months ago, I knew deep inside I needed to reconnect with myself. My body. My heart. My awareness. I did it by making internal and external changes in my life, and I truly believe that taking RestoreZ was the catalyst to finally ignite this transformation at a cellular level, keep me on track and move forward in my journey. I noticed shifts in my well being the very first week -- more restful sleep, fewer unhealthy food cravings and more mental acuteness -- and you might too.
Angela Tague is an Iowa-based writer who thrives on telling stories related to health and wellness. When she's not behind her keyboard, she's relaxing on a yoga mat or connecting with nature. You can find her chatting on Twitter at @AngelaTague and her lifestyle blog, Cupcakes and Yoga Pants.